Comfortable Carpet Flooring in Cincinnati, OH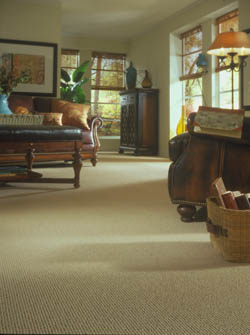 Looking to create a quieter, warmer, and softer space in your home? Then check out our amazing selection of carpet flooring in Cincinnati, OH! Buddy's Flooring America is a flooring store dedicated to delivering the finest carpeting in a variety of different textures, colors, styles, and prices. This makes it easy for you to find the perfect addition for your space.
Need a carpet installation to go with your new purchase? Our professionals are ready to help. We have the training, tools, and knowledge necessary to ensure that your brand-new carpet looks and works just as advertised.
Why Choose Carpet Flooring?
Carpet flooring is one of the most popular choices for both homes and offices. What makes it so popular? When properly installed by our professionals, you will notice a wide variety of impressive benefits. This begins with your ability to choose the perfect pattern, cut, and color to match the aesthetic you want for your room.
The aesthetic options are just the beginning. This flooring option really shows you its stuff when you begin to take a closer look at the practical benefits it offers. Looking to save money on your energy bills? Carpet's superior insulation helps you better regulate the temperature in your building. Maybe you prefer a softer surface for your feet? Carpet isn't just more comfortable to walk on, but it also reduces the potential for slip-and-fall accidents.
The icing on the cake when it comes to carpeting is that it is extremely easy to maintain. Pet and kid proof, your new carpet cuts down your cleaning costs significantly when compared to other flooring options. Additionally, your new carpet also helps to reduce the amount of dust, allergens, and other contaminants in the air by trapping them until you can properly remove them.
Plenty of Options Available for You
Selection isn't just important to homeowners; it is also important to us. As a trusted carpet store, we know that the best way to meet the demands of our customers is to ensure that we have a wide variety of flooring options from the best names in the business in stock.
When you shop with us, you are going to be able to find the items you love from such trusted manufacturers as Mohawk®, Shaw Floors®, Tigressá®, SmartStrand®, Resista®, Floorcraft, and Innovia®. To ensure your complete satisfaction, we also offer some of the best warranties in the area on our products and services.

Contact us to learn more about the different ways carpet flooring can improve your home or business. We are proud to be the carpet source for customers located throughout the Cincinnati, Ohio, area, including Norwood, Oakley, Deer Park, and Amberly.