Upgrade Your Home with New Flooring in Cincinnati, OH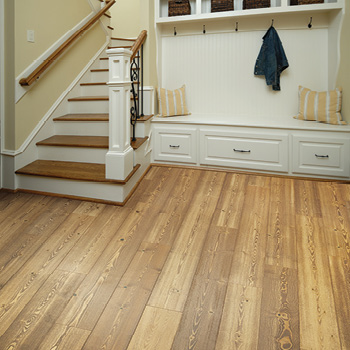 Prepare your home to sell or move into with new flooring in Cincinnati, OH, from Buddy's Flooring America. Our specialists are on your side to help you decide on the right floor for your space. We carry a wide range of flooring options that fit any style and any budget. Visit our showroom or browse our website to view the variety of quality floor types available, including:
•Hardwood
•Carpet
•Luxury Vinyl
•Laminate
•Sheet Vinyl
•Waterproof Flooring
Putting Your Home on the Market
Increase the value of your home and make it look more appealing in real estate listings. This task is simplified by turning to our team. We handle everything from helping you decide on the right floors to installing them flawlessly. Make use of our My Floor Style tool to visualize the flooring updates you want to make in any room of the house.
Moving into Your New Home
Make your new house feel more like home by upgrading the floors. Perhaps the bedrooms all have carpet, but you prefer the look of hardwood. Or maybe the kitchen currently features laminate, but you want to upgrade to waterproof tile. Get flooring samples delivered straight to your door. You can choose 6 samples for just $12, including the cost of shipping. It's as easy as 1,2,3!
Professional Flooring Installation
Once you decide on the right flooring for your space, turn to our professionals to complete the installation. We have the skills and the tools to seamlessly install your new flooring with your satisfaction in mind. You will be able to walk with confidence in your new home or place it on the market knowing that the flooring will last for years to come. With our Ultimate Confidence Guarantee, you can trust the quality of our work each and every time.
Tell Us About Your Project
Whether you are upgrading your home to put it on the market or moving into a new home, we are ready to assist you. Visit our showroom or contact us to let us know about your project. We look forward to working with you!